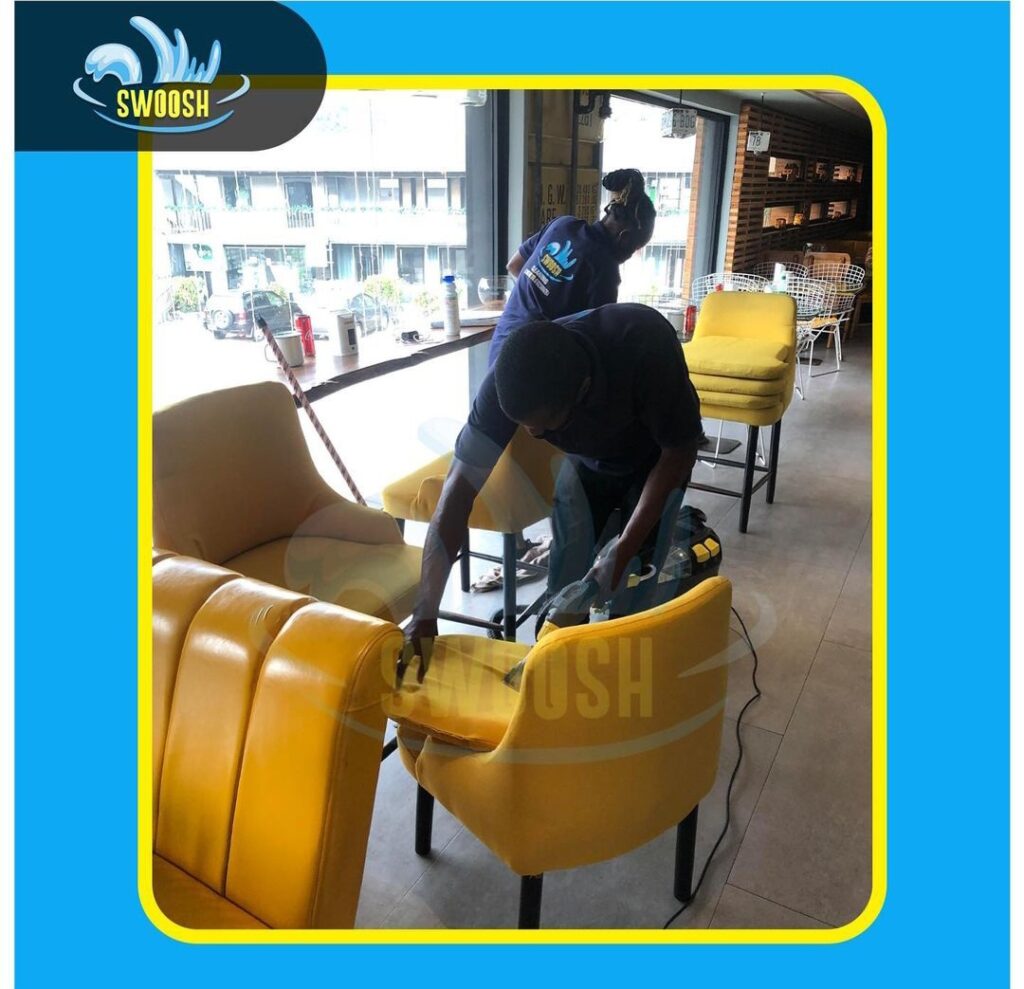 Swoosh Nigeria
We are a team of passionate cleaners with keen eyesight and attention to details. Our goal is to keep your home or office germ-free, dust-free, and sparkling clean!
Services:
Professional cleaning of upholstery, rugs and mattresses.
Post construction / Pre-tenancy Cleaning.
Commercial and Domestic Deep Cleaning.
Fumigation.
Send an Email to this Business
Is this your business?
Claim this listing to own this page. Also Verify your business to boost confidence in your brand. Comes with a Verified Seal. (Like this)
Claim & Verify Now!