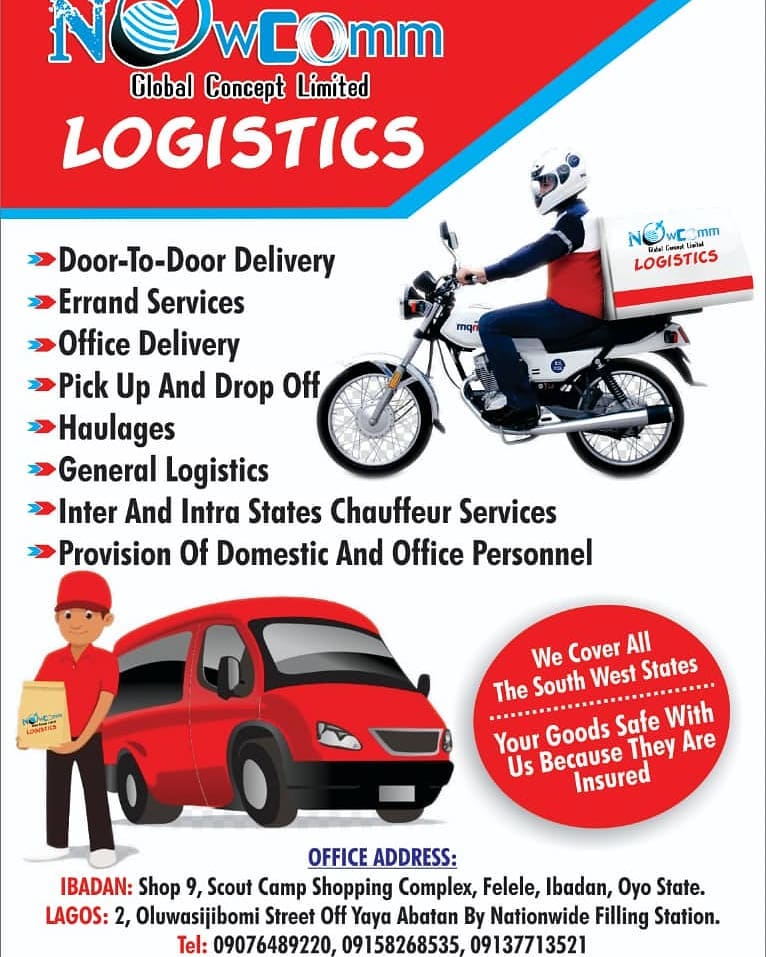 NowComm Global Concept Limited
Make that call and you are assured of quick, safe delivery. For your personnel needs, competence, trust and reliability are our watchwords as our personnel undergo rigorous screening.
- Door to Door Delivery
- Errand Services
- Office Delivery
- Pick up and Drop off
- Haulages
- General Logistics
- Intra and Inter state chauffeur Services
- Provision of Domestic and Office Personnel.
Send an Email to this Business
Is this your business?
Claim this listing to own this page. Also Verify your business to boost confidence in your brand. Comes with a Verified Seal. (Like this)
Claim & Verify Now!