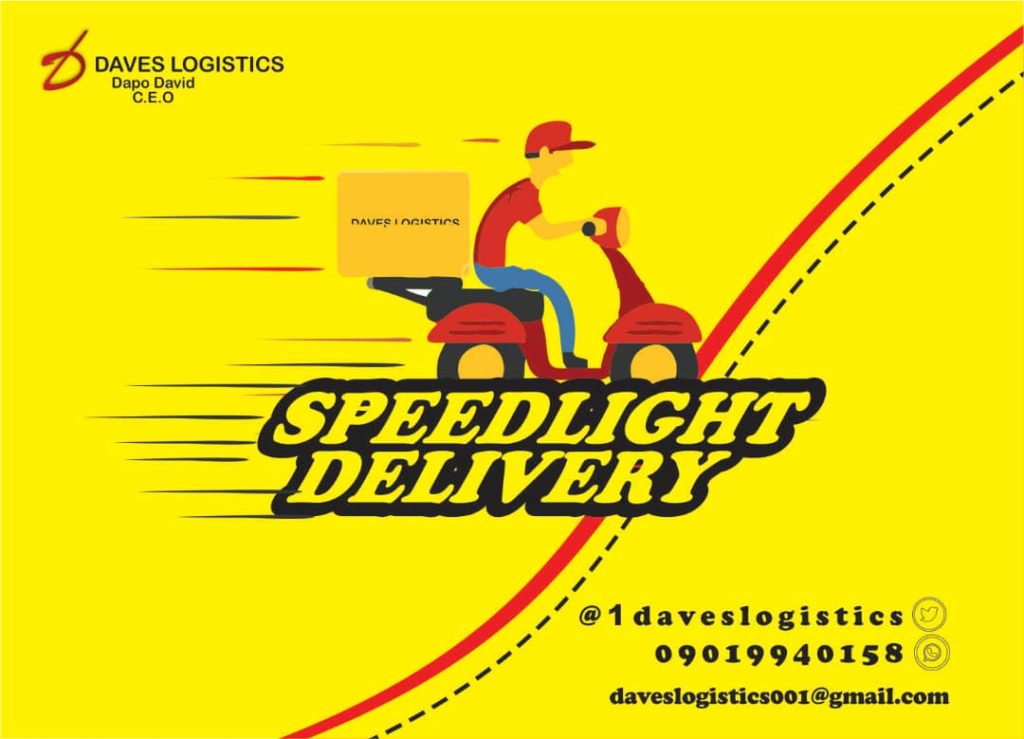 Daves logistics
A logistics firm based in akure 🌈aimed at Organising transportation activities🚚🛵, managing information📃 accrued from point of origin to delivery at a reliable cost and faster speed.
Follow on our social networks
🐦: @1daveslogistics
📞: 09019940158
📧: daveslogistics001@gmail.com
Send an Email to this Business
Is this your business?
Claim and verify this listing to take charge of your business. Comes with a verified seal. (Like this)
Claim Now!