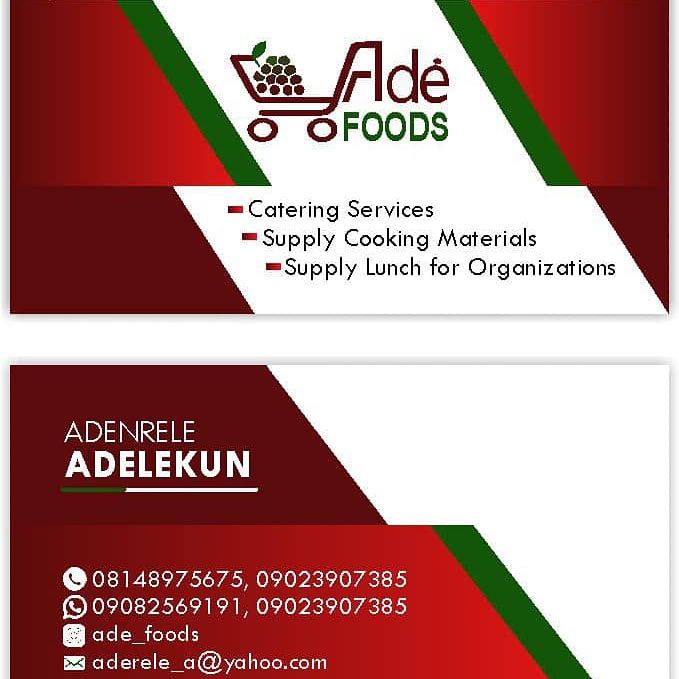 Ade Foods
We offer top-notch catering services and also supply lunch for organisations and cooking materials.
Send an Email to this Business
Is this your business?
Claim this listing to own this page. Also Verify your business to boost confidence in your brand. Comes with a Verified Seal. (Like this)
Claim & Verify Now!