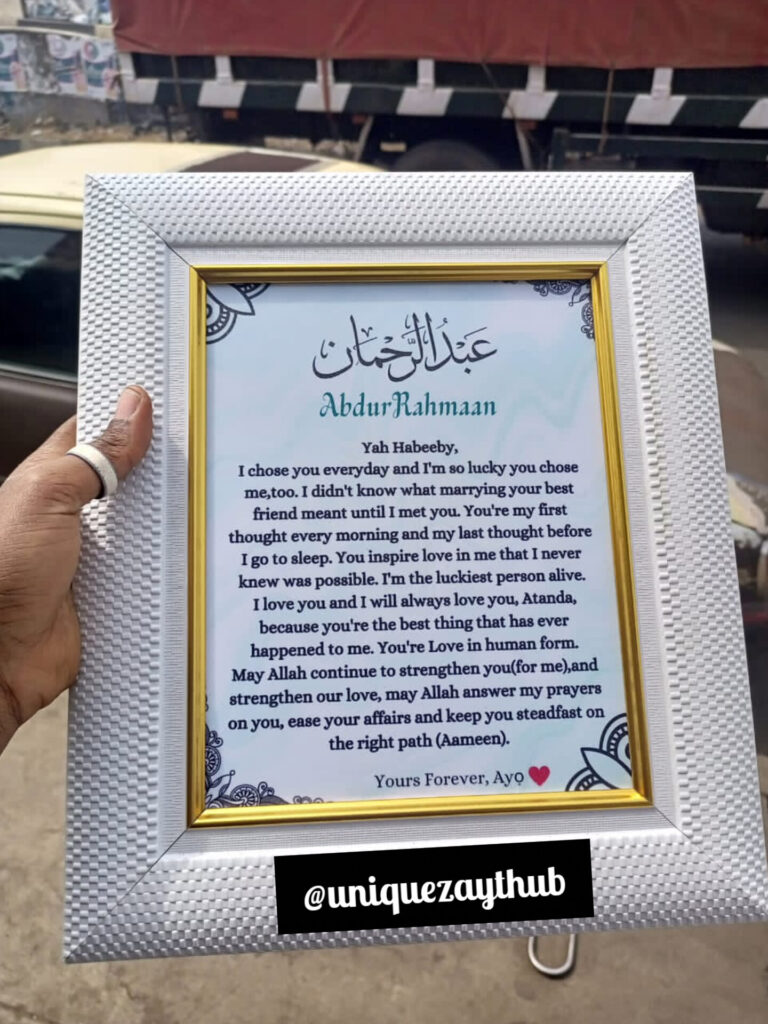 UniqueZayt Hub
where uniqueness and quality speak
A fashion brand that deals with production of Modest Wears(like jilbaabs, Niqabs, socks, Abaya and more), Comprehensive online tutoring. The brand also engage in digital Arabic calligraphy which is known for delivering unique and quality customized frames (like children's frame, name frames, couples frame, etc), customized tote bags, mugs, throw pillows and other gift items.
Send an Email to this Business
Is this your business?
Claim this listing to own this page. Also Verify your business to boost confidence in your brand. Comes with a Verified Seal. (Like this)
Claim & Verify Now!