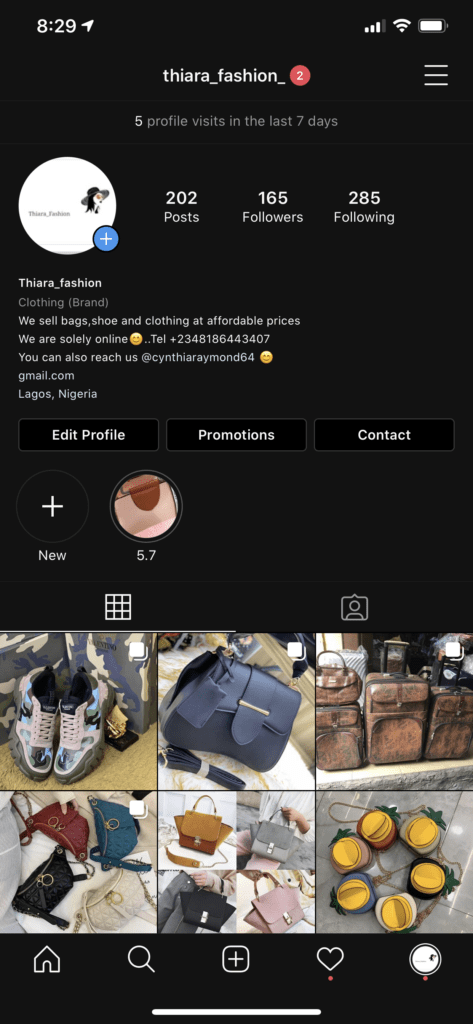 Thiara Fashion
Hello
I sell fashionable items (unisex) like bags, shoes, cloth, heels....at affordable prices ☺️☺️!
Location
Monday

Tuesday

Wednesday

Thursday

Friday

Saturday

Sunday
Send an Email to this Business
Is this your business?
Claim this listing to own this page. Also Verify your business to boost confidence in your brand. Comes with a Verified Seal. (Like this)
Claim & Verify Now!