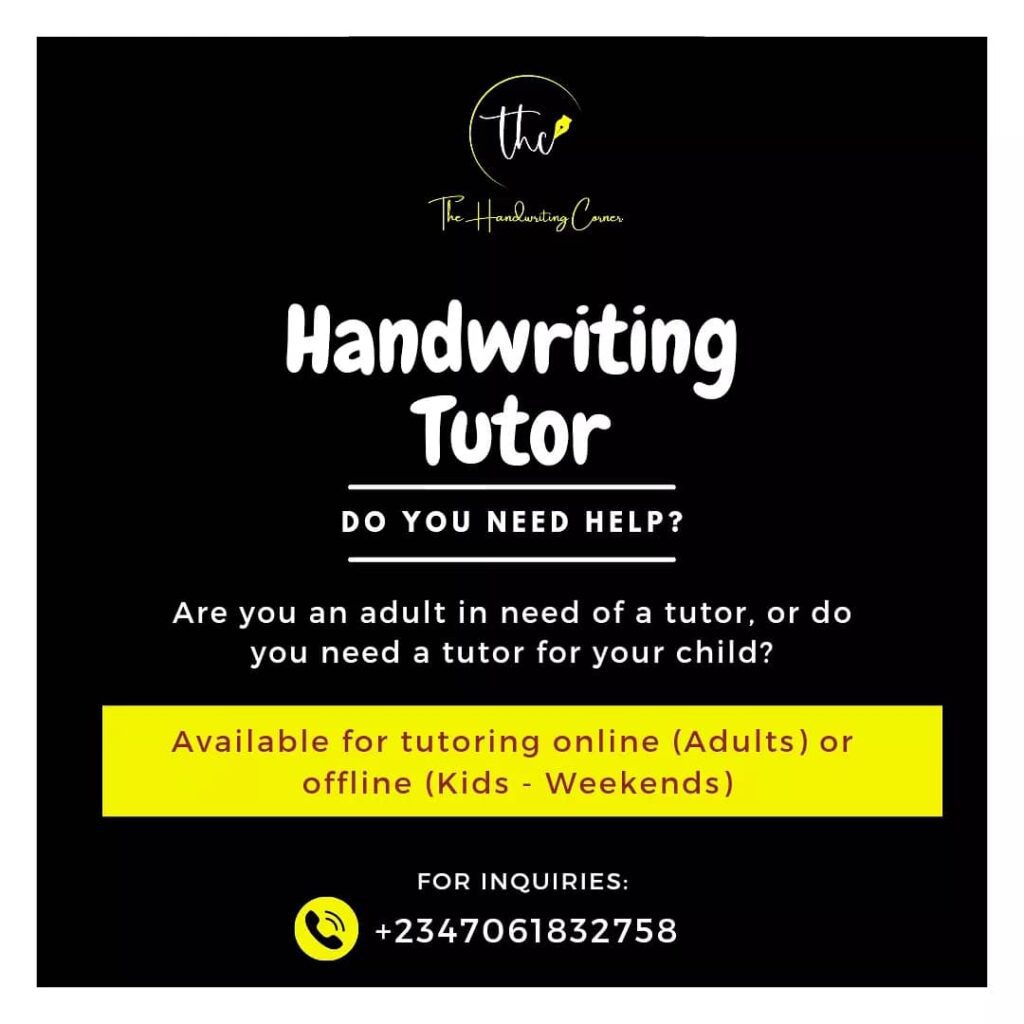 The Handwriting Corner
Do you need a handwriting tutor for your child to help improve his handwriting? As an adult, whenever you look at your handwriting, you are not happy and it makes you cringe?
The Handwriting Corner is here to provide the solution by offering tutoring services.
SERVICES
- Adults Handwriting Tutoring (Online).
- Children Handwriting Tutoring (Online & Offline) - Weekends.
- Print, Nelson & Cursive Handwriting.
Is this your business?
Claim this listing to own this page. Also Verify your business to boost confidence in your brand. Comes with a Verified Seal. (Like this)
Claim & Verify Now!