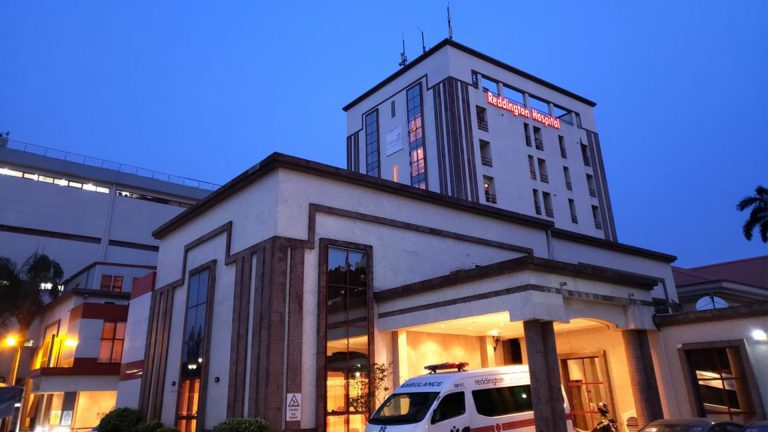 Reddington Hospital
The Reddington Healthcare Group is renowned in Nigeria and abroad for medical excellence and attracts world-class Specialist Doctors and Surgeons.
Reddington is a 5-star, one-stop facility providing comprehensive solutions to your healthcare needs. The facility was set up as a tertiary centre with multiple specialties, committed to deliver excellent service in the medical field, with all departments supported by the latest technology and state-of-the-art medical equipment.
The Hospital has been thoughtfully planned and equipped to support the highest levels of patient safety, service excellence and quality clinical care.
SPECIALTIES
Interventional Cardiology
Interventional Radiology
General Pediatric Service
Obstetrics & Gyneacology
Otorhinolaryngology
Davidson Specialist Surgery & Critical Care
GP Services
Cardiology
Endoscopy
Surgical Services
Health screening
Reddington air ambulance service
24x7 Emergency Services
Clinical Specialties
Internal Medicine, Cardiology, Orthopaedic and Trauma, Endocrinology, Diabetology, Dermatology, Dentistry, Endocrinology, Pulmonology, Rheumatology, Urology, Ophthalmology, Orthopaedics, Physiotherapy, Gastro-enterology, Hepatology, ENT, Nephrology, Neurology, Psychiatry, Antenatal Care, Gastrointestinal Clinic, Dermatology Clinic, Haematology Clinic, Endoscopy Clinic, Audiology Clinic).
The professionalism, patient care, doctor-patient relationship and promptness in attending to patients were top notch, the meals were satisfactory.
Send an Email to this Business
Is this your business?
Claim this listing to own this page. Also Verify your business to boost confidence in your brand. Comes with a Verified Seal. (Like this)
Claim & Verify Now!