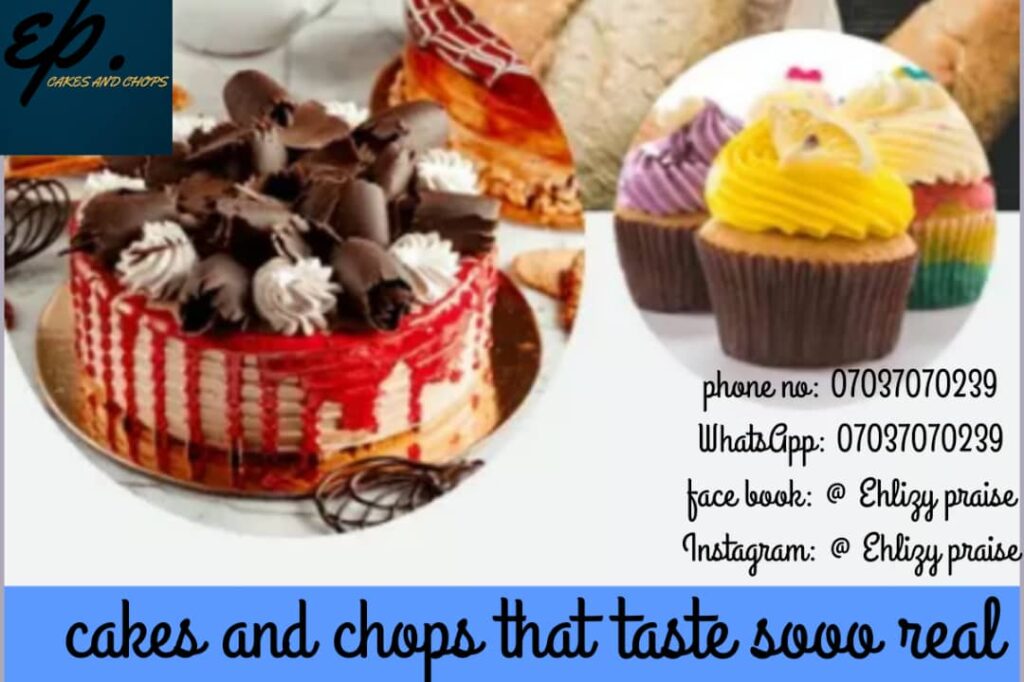 Ehlizy Praise
Cakes And Chops That Tastes So Real...
We are into;
BiRtHDaY Cakes, Wedding Cakes, Small Chops, and all the likes...
Send an Email to this Business
Is this your business?
Claim this listing to own this page. Also Verify your business to boost confidence in your brand. Comes with a Verified Seal. (Like this)
Claim & Verify Now!