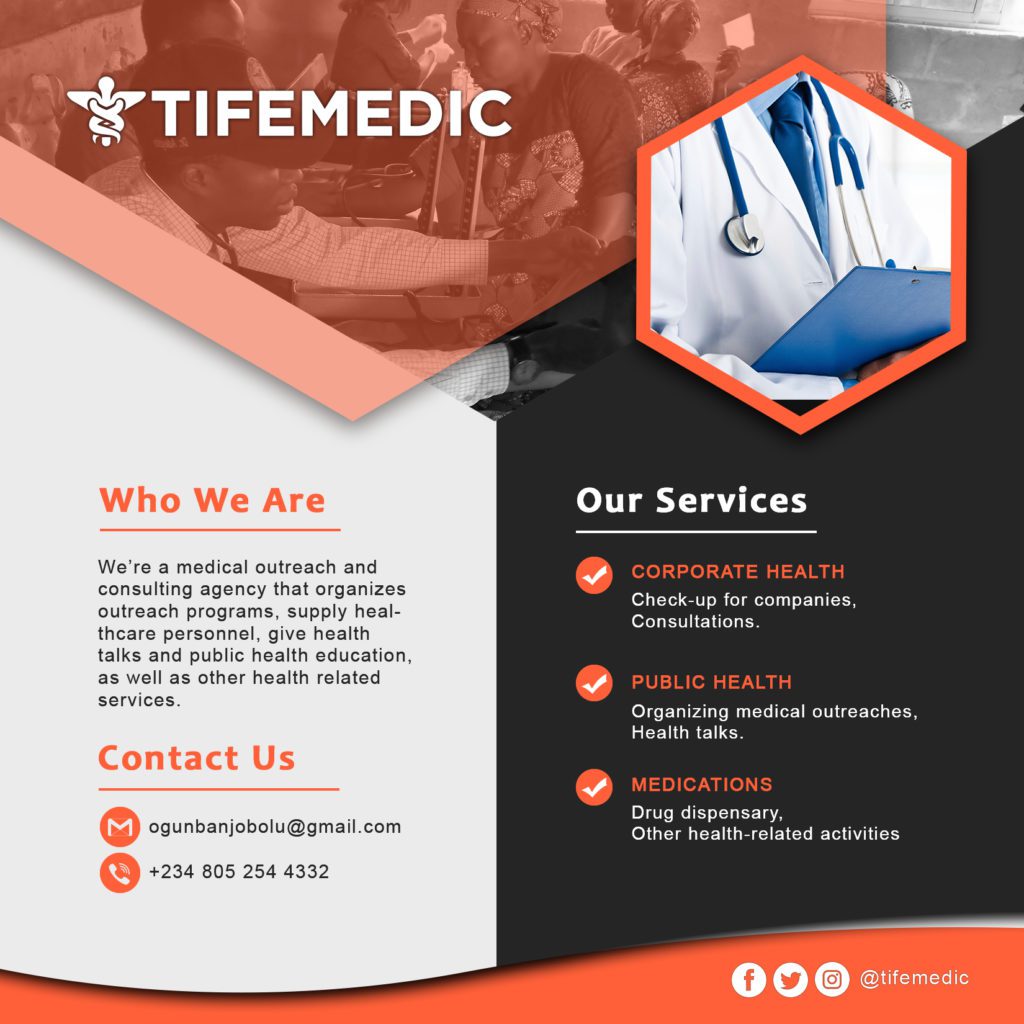 TifeMedic
Your health is our priority.
TifeMedic helps clients to organize medical outreaches, provide medical professionals to help in outreaches, give health talks and other activities related to health. We provide equipment required to get information about the clients' health and for consultations. We make budgets to suit the category and number of clients expected and put into consideration the type of tests to be performed.
Tife Medic helps to ensure a successful medical outreach.
Location
Monday

Tuesday

Patronize TifeMedic, they are good.

Send an Email to this Business




Is this your business?
Claim this listing to own this page. Also Verify your business to boost confidence in your brand. Comes with a Verified Seal. (Like this)
Claim & Verify Now!