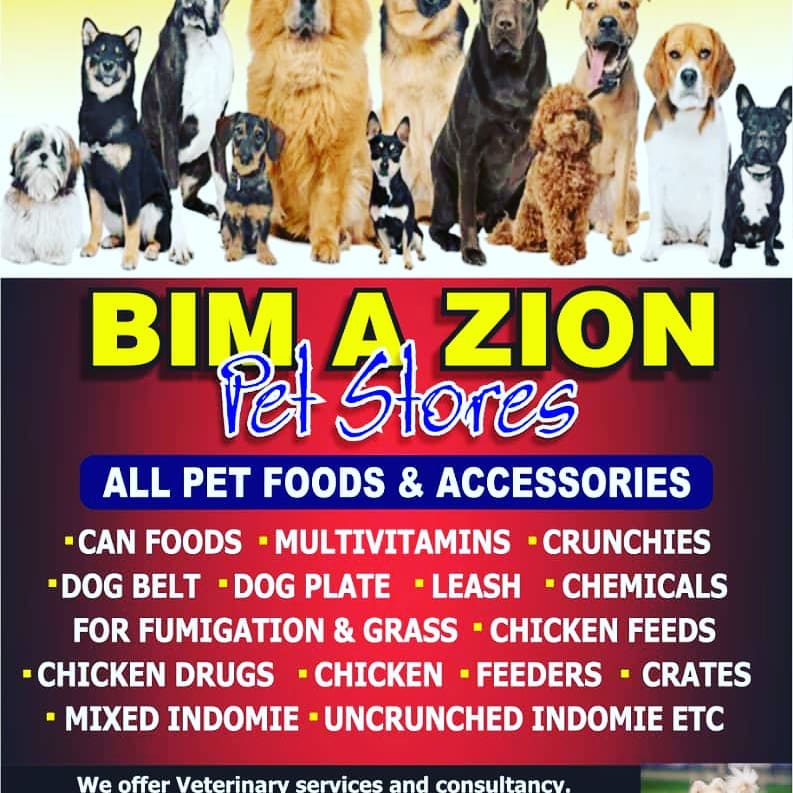 Bim A Zion Pet Store
Dog food, Pet food and accessories.
We have can food, dry food, multivitamins, crinchies, dog belt, dog plate, leash, chicken feeds, chicken drugs, chicken, feeders, crates, mixed Indomie, chemicals for fumigation and grass, and more.
Location
Monday

Send an Email to this Business




Is this your business?
Claim this listing to own this page. Also Verify your business to boost confidence in your brand. Comes with a Verified Seal. (Like this)
Claim & Verify Now!